2018 Asian Games: Indian Greco-Roman wrestling is desperate for a big medal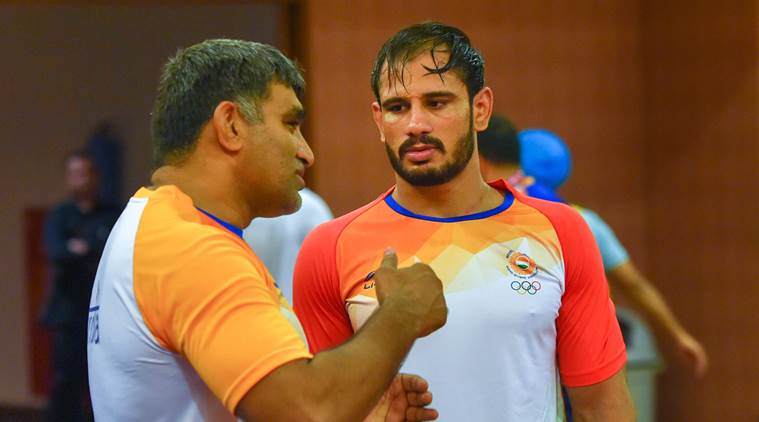 Struggling with an identity crisis in India, the Greco-Roman wrestling style has taken a few steps to improve its image but is desperate for a big medal for a complete makeover.
Practitioners and coaches of the Greco-Roman style, which prohibits holds below the waist, often feel ignored as freestyle wrestlers monopolize the limelight.
Sushil Kumar's bronze medal at the Beijing Olympics revolutionized the sport in India, taking the popularity of freestyle to a new high.
"The trend is changing because even if there is a change, it happens at a young age. Previously the wrestler switched (from GR to FS) after 18, 20 years old, but now it started from 14, 15 years old, "Greco-Roman national trainer of India, Kuldeep Singh told PTI. .
"Previously, if 100 people chose wrestling as a sport, 95 would choose freestyle. But now the game is being promoted at school and university level, so the change has accelerated. Its real effect will be known in the next four to five years and the Greco Roam style will match the popularity of the Free Style, "Singh added.
Singh admitted that Greco-Roman wrestlers feel like poor cousins ​​to their freestyle counterparts.
"Yes, that feeling is there. Acrobatic wrestlers are gaining more media and fan attention, but the WFI takes good care of the Greco-Roman athletes and continues to motivate them and us the coaches.
"And that's only in India. In European countries, Greco-Roman is more popular. It depends on the culture of the country. We have dangals and freestyle from olden times.
Harpreet Singh, originally from Sangrur district and training in Faridkot, Punjab, is presented as the wrestler who can make a change by delivering a big medal.
And he now has the opportunity as he prepares to compete in the 87 kg category at the Asian Games.
"It really hurts. In Pro League, there is no Greco style. Then there are Dangals in our country but they don't have Greco, we feel bad. If there are medals at the Asian Games, at the Olympics, that will change the Greco-Roman face in India. I feel like I can do it, "said the soft-spoken Harpreet.
He switched from Freestyle to Greco a decade ago and says it's because he got immediate results and also his body is more suited to Greco Roman, which requires immense strength in his upper body.
"The last time (Incheon Games) I was close to a medal but I made a few mistakes. I was more aggressive in the first lap and lost stamina. Thus, the opponent took the advantage in the second round. This time I will be careful, "he said.
Kuldeep Singh, who is also the coach of freestyle wrestler Sandeep Tomar, said the change had started but needed a boost.
"There are a lot of coaches of this style now, but the number is even smaller. Now, in almost all wrestling training centers, the Greco-Roman style is taught, although the amount may be different. If there are 80 freestyle coaches in four districts, Greco would be 10. The Navy and Services also have Greco Roman.
"If one of our Greco-Roman wrestlers achieves the same feat, it will make a huge difference. Harpreet, Gurpreet and Hardeep, who competed in the Olympics, are there to do it. "
Singh said it's a task to keep Greco-Roman wrestlers motivated and that's why motivational talks are a must during training sessions.
Freestyle wrestling is popular with spectators as it allows grapplers to be more attacking using both arms and legs, while Greco-Roman wrestlers only use the upper body.
"Freestyle is dynamic, Greco needs a lot of strength and endurance. Now that kids are using it from the basic level, it will look appealing when competing. "