32-year-old wrestler savagely destroys WWE legend The Undertaker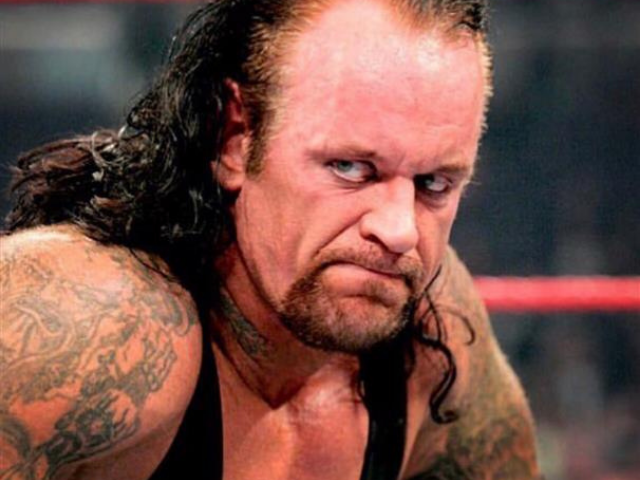 Professional wrestling has come to a point where youngsters aren't shy about taking a stand in front of legends. That's what happened when The Undertaker made a statement about the current generation. And, AEW pro wrestler Joey Janela responded sarcastically.
ADVERTISEMENT
The article continues below this ad
Thus, The Phenom believes that due to the growing nature of superhero and fiction films, the current generation can derive motivation from them. However, in his day, pro wrestlers would go to bars, bust heads, and take inspiration from them.
Janela responded with a wild shot towards The Undertaker. He mocked Taker's words. Janela joked that young professional wrestlers should have proof of at least two bar fights before entering the ring.
ADVERTISEMENT
The article continues below this ad
I agree 100% Mark!

Lots of lame marvel geek talk in these locker rooms! If I ever open a wrestling school before you have your first match, you will have to participate in at least 2 bar fights with PROOF!

By the way, the Avengers movies suck https://t.co/xEUDhwsM7W

— "The Bad Boy" Joey Janela (@JANELABABY) March 21, 2022
Although he made a joke, there is no doubt that the current generation is very different from the previous generation. More often than not, legends have referred to the current generation and product as "soft, tender".
From a certain point of view, this could be considered a correct statement, since the level of violence has been reduced. However, in current-gen defense, the PG era doesn't allow many things that were allowed in previous eras.
But getting back to inspiration, several current Superstars have revealed WWE Legends as their source of inspiration and motivation.
Watch this story: WWE Raw Results: Kevin Owens impersonates Stone Cold, Edge costs Seth Rollins a spot at WrestleMania, and more!
The Undertaker has been influential in professional wrestling
In the three decades that Taker worked with WWE, he not only contributed to the company, but also helped several young professional wrestlers.
During the time The Undertaker's infamous WrestleMania streak was unfolding, he usually put young professional wrestlers out for the rest of the year while keeping the WrestleMania win to himself.
ADVERTISEMENT
The article continues below this ad
This has helped him strengthen his influence on the company while helping the younger generation to move forward.
With this massive influence and impact in mind, WWE is honoring The Undertaker by inducting him into the Hall of Fame as the Class of 2022. Additionally, Vince McMahon will be the one to induct him even if he doesn't. absolutely dislike being mentioned in Hall. renowned speeches.
ADVERTISEMENT
The article continues below this ad
DIVE DEEPER
When The Big Man breaks his rules for someone, you know it's a big deal!