33-year-old wrestler reveals he sold his business to become a WWE Superstar to be released later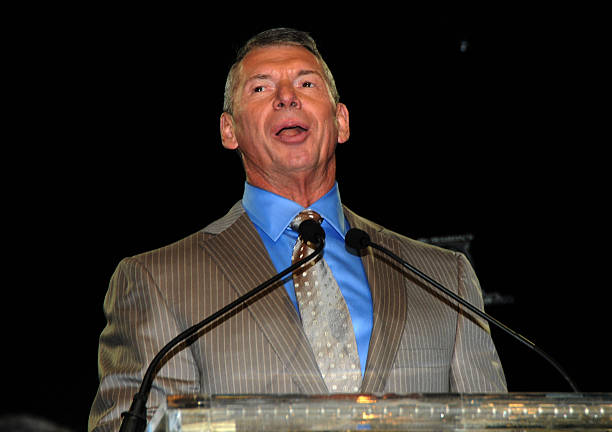 WWE released too many professional wrestlers from their contracts in 2021. It reached a point where the company doing releases wasn't even a shock anymore. It was just day-to-day business.
ADVERTISEMENT
The article continues below this ad
Unfortunately, for fans and the company, that could be a decision. But, for professional wrestlers, it's the end of their dreams.
ADVERTISEMENT
The article continues below this ad
Former WWE Superstar EJ Nduka spoke to Wrestling Inc about the kind of sacrifices professional wrestlers make to pursue that dream. Getting an opportunity with WWE is huge for anyone who aspires to be a professional wrestler, but when released without notice, it's hard to go back from that point.
"That's a big deal, man. We moved from Southern California when we arrived in Orlando. My wife had just graduated from law school, I had a very successful medical spa business that I ran. I ended up selling it to come and pursue this dream.
"As fans and people outside of the company, you don't realize that a lot of these people are uprooting their whole family. They have jobs, they have careers, they have things they were doing before they got this opportunity. H/t Wrestling Inc
This isn't the first time someone has spoken about the significant impact the sudden release has on professional wrestlers.
WWE doesn't hesitate to pull a McMahon
Vince McMahon doesn't care who he is, no one is disrupting the flow of WWE. As a result, when his own son created chaos behind the scenes, he terminated his employment contract with the company.
DIVE DEEPER
Therefore, when Shane McMahon created trouble with a number of people ahead of Royal Rumble 2022, WWE made sure to ban him from any future productions, weekly shows, and PPVs.
In fact, Shane McMahjn may not even be part of WWE's executive or administrative decisions either.
ADVERTISEMENT
The article continues below this ad
At this point, it's unclear if Shane plans to have his own wrestling promotion, but he has left WWE and may not return for any further appearances.
ADVERTISEMENT
The article continues below this ad
Going back to the sacrifices professional wrestlers make to be part of WWE, it's not that shocking that WWE doesn't spare a McMahon.
DIVE DEEPER