BJJ black belt Giovanna Eburneo signs with WWE as a professional wrestler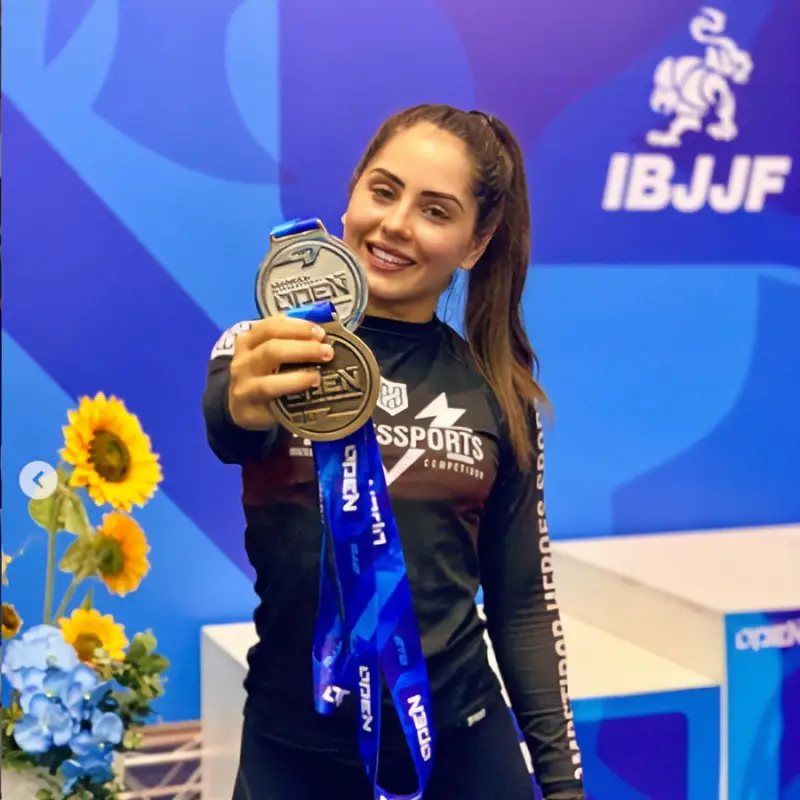 Giovanna Eburneo is a top BJJ black belt and even won an IBJJF European Championship, but she recently opted for a change of pace after signing with WWE as a professional wrestler. It's an unusual career path to follow for sure, but it's not entirely unprecedented as there has always been a long standing relationship between the scripted world of professional wrestling and the sports world of fight. A large number of elite amateur wrestlers have transitioned to WWE over the decades, many of them having a big impact on the organization, such as Brock Lesnar and Kurt Angle.
It's not just wrestlers who have joined WWE, as Olympic judoka and MMA legend Ronda Rousey has also signed on to perform for the organization. Although Rousey is probably the most famous example of the modern era, the connection between judo and professional wrestling is not new either. In fact, his longtime friend and mentor "Judo" Gene LeBell had a long professional wrestling career during his youth. To date, no BJJ black belt has decided to make the same transition, probably due to the fact that it is the least known of these grappling arts.
Despite the fact that BJJ has been around for a long time, the sport has only really started to enter mainstream consciousness in the last two decades. So it's understandable that none of the BJJ champions of the 1990s and early 2000s would have had the opportunity to sign a contract with WWE, if any of them even wanted to. WWE's latest signing, Giovanna Eburneo, however, is an experienced competitor, stepping onto the mats and reaching the podium several times during her journey through the colored belts. Now that the BJJ black belt has signed with the organization, she could very well pave the way for more BJJ athletes to transition into professional wrestling.
BJJ Black Belt and IBJJF European Champion Giovanna Eburneo announced that she has signed with WWE as a professional wrestler in a recent post on her official Instagram account: