EHS wrestler Zach McFarland signs with Brewton-Parker College | High school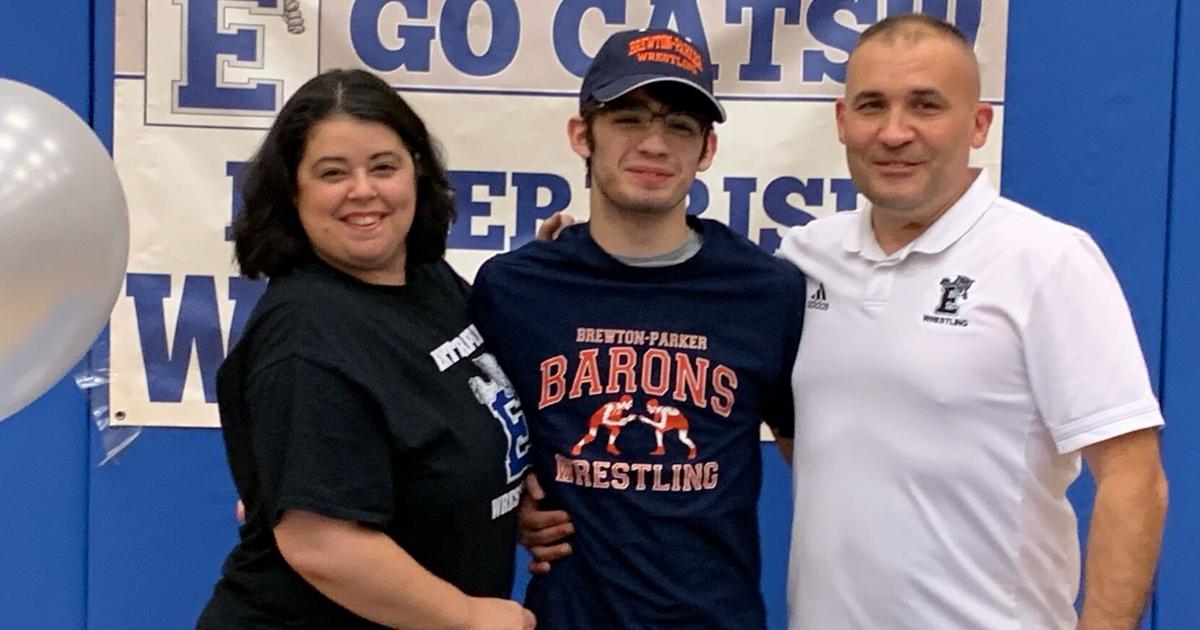 He becomes the first Wiregrass wrestler – and the first at Enterprise – to sign to wrestle in college.
"It means a lot to know that I'm setting the course for future Wildcats," said a serious McFarland before adding jokingly, "and hopefully future Barons (Brewton Parker's nickname)."
He joins his brother, Andrew, as a signatory to wrestling college. His older brother attended high school in Texas (graduating 2016) and competed at Briar Cliff University in Iowa, qualifying for the national championships in his first season.
"It was amazing, just knowing that I finally have my way to college, just knowing where I'm going to go and just knowing I'm going to wrestle in college," McFarland said moments after signing. . "Before, there was a lot of uncertainty where I didn't know what I wanted to do and where I wanted to go. Now that I've officially made my decision, it just makes things a lot more comfortable for me.
One of the things he can now focus on more is his senior season and the end of his career with his goal of an individual state title.
Ahead of Thursday night's games, McFarland, who struggled at 106 and 113 pounds before rising to 120 this year, has a career record of 113-16, including 9-1 on the current season. He just won the 120-pound class title at the Auburn High Swede Umbach tournament last Saturday, going 5-0 in the game, including a spectacular 9-7 victory in the dying seconds over well-respected Chris Weaver of Hewitt-Trussville. .