Luke Sevilla – 10-year-old Menifee wrestler – ends rookie season with 7 national wrestling titles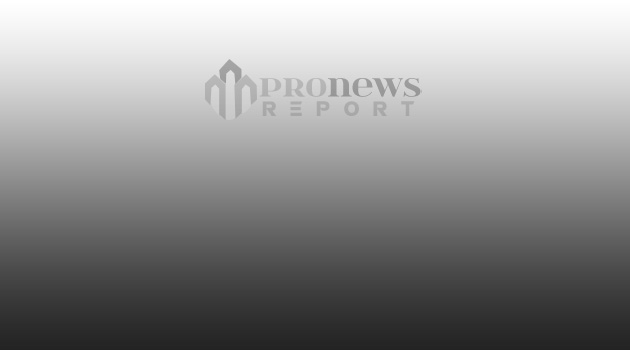 The team So. Cal Youth Wrestler is a 4 sports athlete who is coached by the legendary Californian trainer – Steve Glassey and Juan Lopez and Ron Cota
(ProNewsReport Editorial): – Temecula, Calif., October 19, 2021 (Issuewire.com) – Luke Sevilla turned 10 in May and started his wrestling career with 3G Wrestling Club in La Verne, Calif., At the age of 8-year-old in the summer of 2019. After about 6 weeks of training, the team took a hiatus – which is common among California wrestling clubs before the fall / winter leagues started, then resumed and competed in the California Age Group Wrestling Association (CAGWA) as an Intermediate (Early) Wrestler; Luke would lose his first 8 games but would go on to win several games and rank in several CAGWA League tournaments; including 2nd place in the Temecula Battle for the Belt tournament. He would lose several times against the same wrestlers in the final (mostly friend and multi-champion – Ace Aguilar – then from the dominant Cal Grapplers Wrestling Club of the league) but would begin to close the gap. Luke then broke his hand in a non-wrestling accident and became inactive for several weeks while wearing a cast. Barely qualified for the CAGWA League Championship tournament, Luke's cast was pulled early and he opted to make the league final but failed to make any weight in his 86 weight class. lbs, but chose to compete in the 93 lbs weight class and would dominate his competition, becoming the 2019 CAGWA League champion at 93 lbs. (Aguilar would dominate the 86 lb weight class and be crowned champion there).
In January / February 2019 the global pandemic struck and youth wrestling – like all other sports – was shut down and Luke went 6 months without competition or training with a club and during this time moved from Jurupa Valley to Menifee , in California. However, Luke would continue to train hard for his various sports at his home gym with his father, Tommy Sevilla, who also trains him in wrestling. (tournaments), boxing, baseball and soccer. Disagreeing with Liberal Democrat policies related to COVID-19, Tommy would pack the family and take Luke and the family to compete in national wrestling competitions in Iowa, Missouri, Idaho, USA. Arizona and Nevada (Arizona and Nevada several times) where Luke would score impressive victories and at times dominate the rookie divisions of NMR events in various weight classes, even the heavyweight division while weighing less than 100 lbs.
Luke would eventually become a nationally ranked All-American wrestler; ranked # 1, # 2 and # 3 in the National NMR Rankings for rookies in various weight categories – winning 5 National Event Rookie titles; including 2 weight classes at the Arizona Showdown, 2 weight classes at the Arizona Rumble and 1 at the Supreme Nationals. Luke would also compete simultaneously in the Boys 9u and Boys 10u installments and would place 3rd at 100 lbs at the prestigious and ultra-competitive Freak Show of Wrestling Tournament in 2020 and would break through the non-rookie divisions with 2 national event titles in the 9u Boys. and the boys. 10u, with one championship at the 2021 Supreme Nationals in Las Vegas and the other at the 2021 D-Day on Broadway Wrestling Tournament in San Diego, California this summer. Luke would also win or rank in local and regional 10u wrestling tournaments in Bakersfield and San Diego, while wrestling regularly in 3 weight classes or brackets and would even go on to wrestle another 8 matches. (12 games in total) with a broken nose that was put back in place, at the prestigious Rocky Mountain Nationals, where he won two (2) second places and a fourth, improving a single third place the year before.
At one point in the 2021 season, Luke had 17 straight unbeaten wins and in his last tournament he wrestled in the Rookie Heavyweight final against another rookie wrestler who weighed 146 pounds. – 48 pounds. heavier than Luc. Luke would win the game 5-3, releasing a pin in the first period to show his sportsmanship; himself was almost stuck as he tried to throw his much heavier competitor.
Luke is currently ranked No.1, No.2 and No.3 in various weight classes and divisions of the NMR ranking and has won NUWAY All-American wrestler status on several occasions.
Luke's younger sister, Gracie Sevilla (a competitive athlete with type 1 diabetes), would also begin training as a wrestler with Coach Glassey's So team. Cal in the 2021 season and would win his first wrestling matches; in stark contrast to his brother Luke, even winning a national tournament in Phoenix, Arizona – also winning the Most Outstanding Wrestler award – as well as a regional tournament in Bakersfield, Calif.
Luke trained at the prestigious Camp of Champions under Coach Steve Glassey, Northview High School Wrestling Camp and Poway State Champ Camp and others, learning from wrestling champions, coaches and clinicians such as: Steve Glassey, Boris Novachov, Steven Neal, Christian Pagdilao, Wayne Brandstetter, Brody Barrios, Logan Stieber and others.
Luke is a fan of American and international freestyle wrestling, Greek wrestling, and folk wrestling. His favorite wrestlers are Jordan Burroughs, Dave Taylor and Kyle Synder. Luke trains and competes wearing the Matabourne Terra Grappler Zahid Valencia wrestling shoes.
Luke Sevilla shows great potential as a boxer training at Temecula Boxing Academy alongside undefeated and up-and-coming professional boxer Raul Lizarraga and his brother, Christopher Lizarraga. Luke is trained by his father at home and at Temecula Boxing Academy by veteran and Navy coach Jesse Moreno and veteran professional welterweight contender Felix Nance – who fought Hall of Fame James "Buddy" Mc Girt, twice for the title. Luke began his amateur boxing career at the Jurupa Valley Boxing Club and with the support and guidance of the World Boxing Hall of Famer and the 1968 American Olympian – Armando Muniz. Luke's late grandfather, Tommy Pimentel, was a lightweight contender with an undefeated record, who was coached by legendary lightweight – Henry Armstrong at the legendary Main Street Boxing Gym in Los Angeles. Luke's great-grandfather – Antonio Pimentel – now 98, was a boxer in Mexico City and Luke's father, trained in his youth at the Chino Boxing Club, La Verne Boxing Club and Sanger Youth Boxing Club. (which he and his stepfather, Dave De Leon founded in 1983) edited by luminaries such as Jack Mosley (Sugar Shane was a training partner), Bobby Sedillo, Mike Sedillo and Chuck Bodak. Luke is set to have his first fight soon, possibly by the end of 2021; the pandemic and his other sports have already twice delayed his boxing debut.
Luke was a 10u Spring 2021 All-Star for the Menifee Valley Little League, also taking his Spring 2021 AAA Menifee Little League team to the District 28 Champions Tournament after winning a league title. 5 games in the fall 2021 season, Luke recorded 23 steals and hit 3 home runs and has a +800 batting average to lead his team, playing pitcher, catcher, shortstop and first goal.
Luke Sevilla is a member of the Elite 7 of 7 Murrieta Frat Boyz competitive soccer team, and also a starter of the D1 Micro Murrieta Junior All-American Football League team – both coached by Vista Murrieta coordinator – Chris Mercadal; the Broncos are currently 6-0 and are heading into the playoffs. Luke plays quarterback, defensive end, linebacker, running back and special teams.
Luke is a sports-oriented youngster who aims to always remain humble and always to God the glory of his talents and achievements. He has a dream and a goal of playing college football or baseball at the Division 1 level and more specifically football at the University of Southern California or wrestling and boxing at the Olympics. In addition to sports, Luke enjoys spending time with his family and outdoor activities. Luke, a USC Trojan football fan, is mentored by and trained by former Southern Utah and Utah defensive lineman Turnbull Tuliaupupu, whose son, Solomon Tuliaupupu, top linebacker in high school in the country in 2018, just suffered two end-of-season injuries. to play his first snaps at USC soon this year. Solomon "Solo" Tuliaupupu, who often boldly expresses his faith in Jesus Christ, is an athlete with whom Luke has spent time and whom he admires and admires a lot.