Medal of Greco-Roman wrestlers in Panama – The North Wind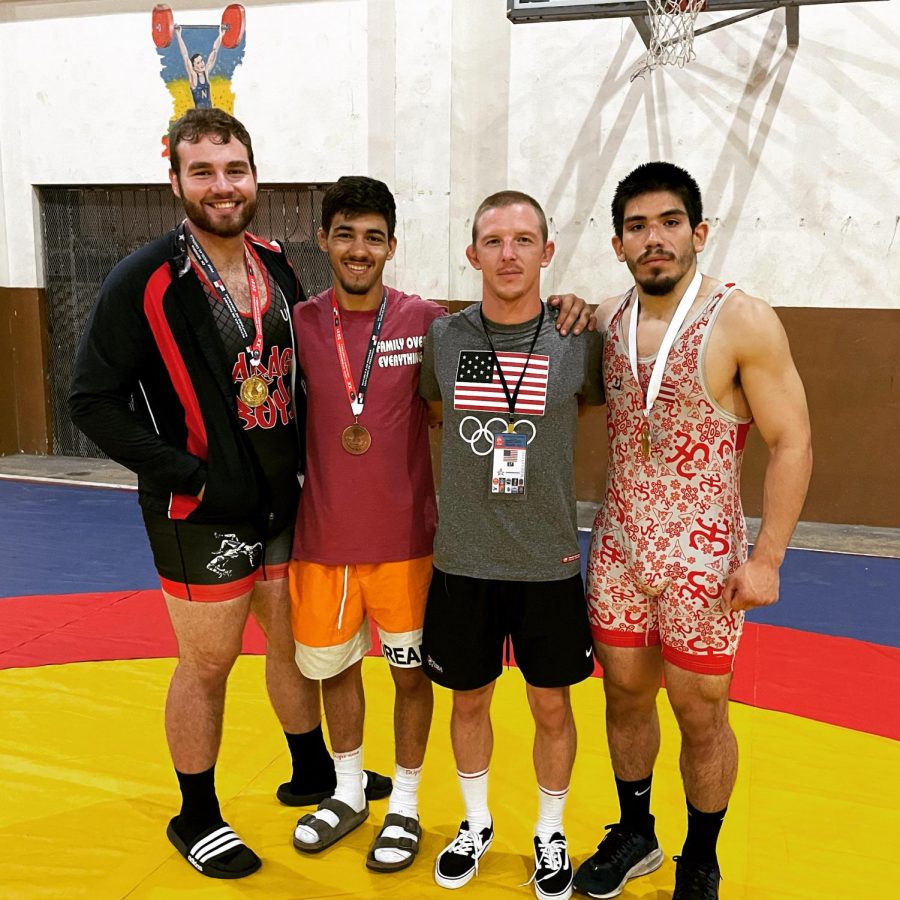 [ad_1]
Three Greco-Roman wrestlers from the NMU won a medal at the Eduardo Campbell Cup in Santiago, Panama, earlier this month.
Jovan-Antonio Mercado and Maxwell Diaz placed first in the international competition and Diego Romero took third place. The cup is a memorial to Panamanian wrestling legend Eduardo Campbell which took place on Saturday September 4th. These international trips are only made a few times a year, said volunteer assistant coach Paul Tellgren.
"The guys are always mentally and physically ready to fight internationally and nationally," Tellgren said. "For me that says a lot about the program because these three individuals, this was their first international tournament."
Mercado took first place at 87 kg and had to overcome bronchitis, he said in an email. This forced him to use Bisek-SISU, which imposes physical stress with hand fights so extensive that the opponent goes into a state of exhaustion and is unable to execute his techniques.
"My lungs were weak and unconditioned, I had to dig deep mentally to ignore my immediate personal issues and tap into Bisek-SISU," Mercado said. "[The] The NMU National Training Site prepared me to thrive in this state of exhaustion.
Diaz finished first at 130kg, and the tournament was a blast, he said in an email. Going from there, he also said the wrestling hall here was one of the best in the country, having him ready to step onto that stage.
"We had a great international competition and were able to explore the world at such a young age, which a lot of adults haven't had the chance to do," said Diaz. "I am more than grateful that I had the chance to train here and have the opportunity to represent my country. "
In 60 kg, Romero took third place after losing to the second wrestler in the semi-final. In his first two matches, Romero beat his opponents by eight points or more.
"It was a great tournament with some really good wrestlers," Romero said. "This game showed me what I need to work on and I know I'm improving because of it. Finally, my goals for the future are to train hard and get better with every practice, and to win the next tournament we're going to. "
The results in Panama speak for the program at the NMU's Olympic training site, Tellgren said. The three medal-winning athletes added to a standard that is firmly established.
"I mean our ultimate goal is, first of all, to produce good students and good young men, and second to put them in the world championship and Olympic teams," Tellgren said. "The norm from day one has been that if you fight here you expect to be prepared to make world and Olympic level teams and win world and Olympic medals."
[ad_2]