Wrestling: Nick Boykin, member of the Greco-Roman world junior team, enlists in the state of Ohio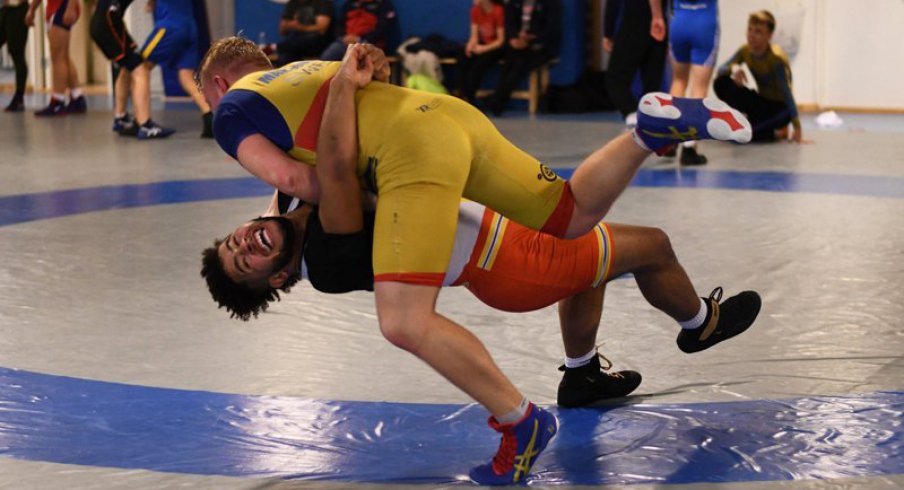 Greco-Roman wrestling doesn't have as much love among college wrestling enthusiasts as freestyle does, but don't tell the staff and management of the Ohio State wrestling program. Already the home of U23 World Team Member Brady Koontz, Wrestling Team Buckeye has added the engagement of World Junior Team Member Nick Boykin.
The Tennessee native and longtime resident of the Colorado Olympic Training Center announced his decision via Twitter on Tuesday:
Because I wanted to go to college and wrestle at the college level, I'm excited to say that I signed up to Ohio State University !! Not only will I be able to wrestle in college, but I will be able to continue my Greek training and pursue my Olympic dreams. pic.twitter.com/nFUkIjFasI

– Nicolas Boykin. (@NicholasBoykin) October 9, 2019
Boykin is a different commitment for the Buckeyes in several ways. One being its concentration on Greco-Roman discipline; Ohio State has a wealth of world-level talent in men like Kyle Snyder and Logan Stieber, as well as age-level world teams like Myles Martin and Kollin Moore.
Second, Boykin has been out of the traditional high school recruiting pool for almost three years. In 2016, the then junior announced that he would, like Snyder, give up his senior season in Tennessee and move to Colorado Springs to train internationally.
The man who was nice. @NicolasBoykin pic.twitter.com/faEJ7GJCny

– SEWrestle (@SeWrestle) May 17, 2019
Boykin was a heavyweight until his last season, when he fell to 97kg. He spoke about the move last spring after securing a spot on the 2019 World Junior Team:
"I was 260, 270 not even a year ago," he said. "I decided 97 would be a better choice for me, as a senior international wrestler. Cut last year, got lean this year, feels good."
Boykin has extensive international experience, so he will fit in well with the Ohio Regional Training Center, which continues to strengthen its credentials as a destination for world-class talent. Already this year, Boykin clinched a victory over one of the best incoming rookies in the Big Ten, Wisconsin hires Braxton Amos:
Amos was set to fight for a spot on the World Junior Team in this year's practice, but couldn't pass the more seasoned contender. Boykin beat Austin Harris of Oklahoma State in the best of three finals to solidify his place on the team.
Boykin comes from a sporting family; his father Scott played football at Middle Tennessee State, and his older brother Scottie was a two-time Southern Conference champion at 197 pounds and three-time NCAA qualifier for the Chattanooga Mocs.
2019 Junior World Team pic.twitter.com/yTyc5s3SCX

– Nicolas Boykin. (@NicholasBoykin) April 26, 2019
Ohio State opens its 2019-20 season on November 10 by hosting Stanford in the Covelli Arena, the team's first duel at its new competition venue.